With 9s-People, users can easily grasp friends' latest news, keep close interaction with friends, maintain an intimate relationship with others, and upload videos or photos readily anytime and anywhere. 9s-People is not only the user's nice friend, but also enables the user to be a nice friend of others.
With mature software development techniques and creative design capabilities, Brogent continually devotes herself to the application development in order to provide users with more and more marvelous applications. After launching the popular 9s-Weather and GoGoRobot2 to App markets in the first half of 2010, Brogent recently published a brand-new "Six in One" application integrating a variety of popular Social Network Services: 9s-People.
Since nowadays most people keep in touch with friends via Social Network Services, Brogent involves herself in developing a user-friendly application that can effectively merge numerous different popular Social Network Services. 9s-People combines six popular Social Network Services. Just a few simple steps, users are able to effectively manage their friends' different Social Network Services accounts and to get rid of several dazzling SNS APPs, saving users' precious time and the mobile memory.
Brogent always appreciates users' support and values each user's comments and opinions. In order to respond to the expectation from the market, 9s-Weater now has been upgraded to the widget supported version which assists users in getting access to friends' latest status much more easily and quickly.
To explore more about 9s-People and become a nice friend of others, please go to Android Market, Far EasTone S Market, or Chunghwa Telecom Hami Apps for download.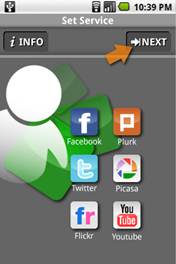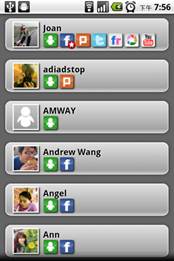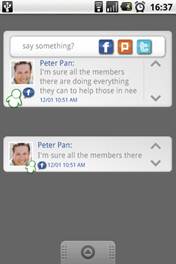 About Brogent
Brogent Technologies, Inc. is a leading software company in Taiwan, which provides software-based solutions for multimedia technologies for the Internet, telecommunication, and consumer electronics markets. As a rare software design company located in Kaohsuing City, the company has established its great reputation in multimedia content designing (3D animation, web design, CD title, game, e-learning, etc.) and innovative technology providing for device manufacturers, ISPs and end users.