As the leading software vendor in Taiwan supplying embedded, multimedia and the 3D software solutions to the Mobile/Hand-held devices industry, Brogent's 3D MMI Shell and 3D Games deliver superior image to BBK China for its Stylish Mobile Phone "i 8" in Q1, 2008.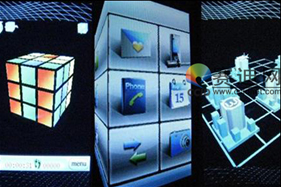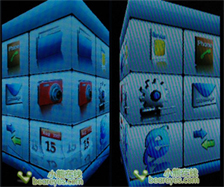 Photo: CCID.NET、beareyes.com
Brogent's 3D MMI Shell offers a "Revolve" experience on BBK's "i 8" with its notable 3D technologies (Mini BGL®) and an array of thoughtful features. The 3D Graphic Engine, Mini BGL® is in compact file size, optimized rendering power and fixed-point calculation. With its embedded, the 3D UI with fancy effects works smoothly by using the keypad on BBK's "i 8" . Users may enjoy playing both smart 3D games "HeatBreaker II" and "GoGo Robot II" by their beautiful 3D graphics.
An Easy-to-use interface has become an essential consideration for increasingly sophisticated mobile device users," C.H. Oyang, CEO of Brogent Technologies Inc. said. "Creating a simple and ergonomic user interface was therefore a main focus when Brogent develops application on different platform. The cooperation with BBK on the 3D MMI Shell will move on aggressively, and we hope the solution we provided is to elevate user's mobile experience to a whole new level".
Please go to www.brogent.com to get more information about Brogent's Software.
About Brogent
Brogent Technologies, Inc. is a leading software company in Taiwan, which provides software-based solutions for multimedia technologies for the Internet, telecommunication, and consumer electronics markets. As a rare software design company located in Kaohsuing City, the company has established its great reputation in multimedia content designing (3D animation, web design, CD title, game, e-learning, etc.) and innovative technology providing for device manufacturers, ISPs and end users.