Brogent Technologies Inc. participated in the annual IAAPA Attractions Expo held in Orlando this week, officially unveiling latest VR product, Q-Ride. This high-end VR simulation device has become one of the most sought-after products showcased at IAAPA. Q-Ride has many features it's mobile, easy to set up, has a small footprint and a high passenger flow. This has lead to a number of different industries such as resort hotels, shopping malls, theme parks, zoos, aquariums enquiring about the Q-Ride at Brogent's booth.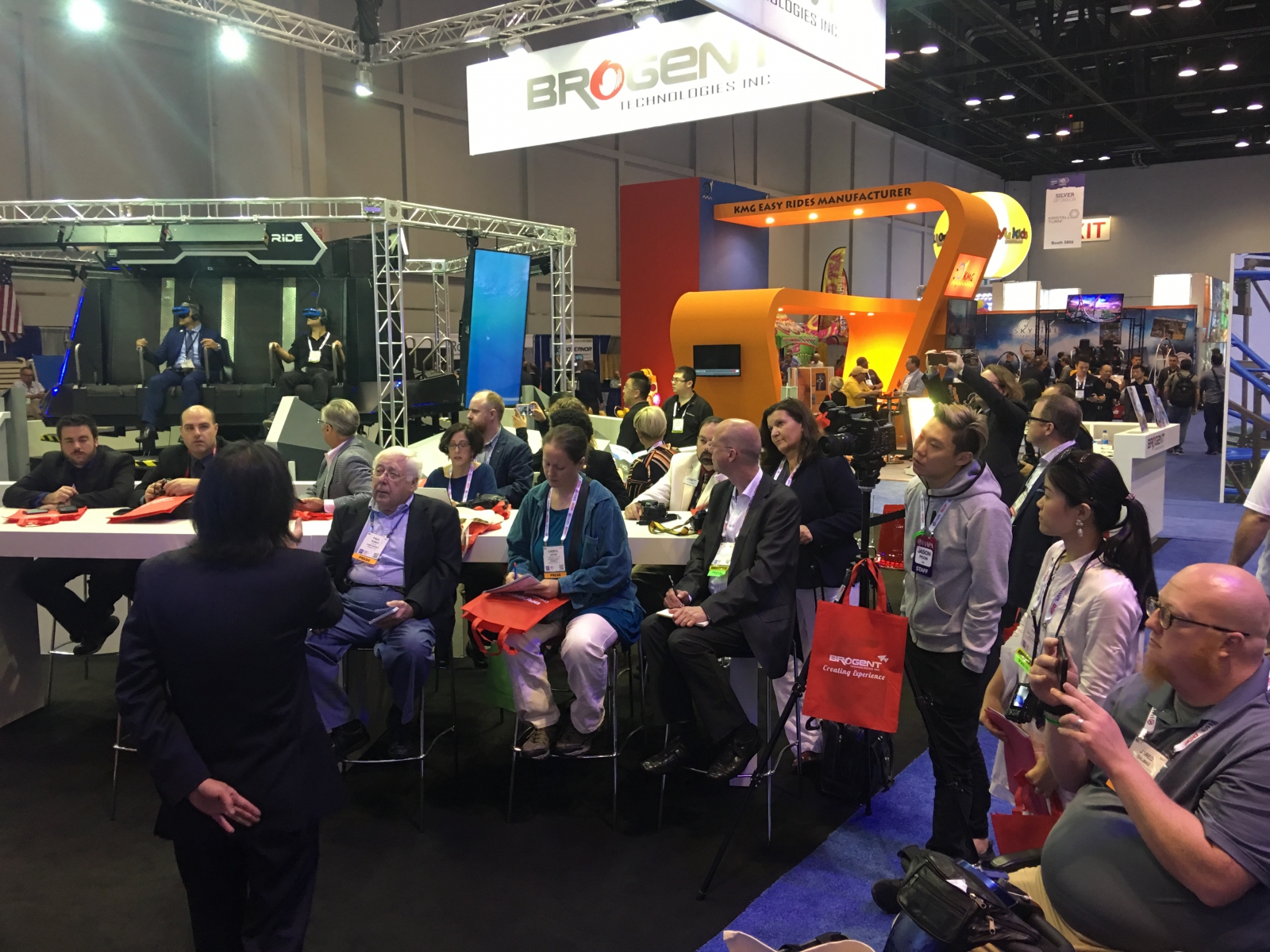 Brogent's dedicated Q-Ride team states that after more than a year of design and improvement of Q-Ride, that they have conquered most the problems faced by many VR facility companies, including low passenger flow, dizziness of passengers due to uncoordinated VR devices and motion platforms, and immersion insufficiency. The Brogent team designed the 360-degree equipment, coupled with Brogent's software patent of simulation technology, so that passengers can have a superb VR experience. Q-Ride complemented with the content of ultra-realistic undersea scenes allows passengers to experience an underwater journey, swarming among various fish groups and dancing with whales and dolphins. On the first day of the launch, Q-Ride attracted the Disneyland, Universal Studios team to the experience, quoting they never had such a surprising VR experience.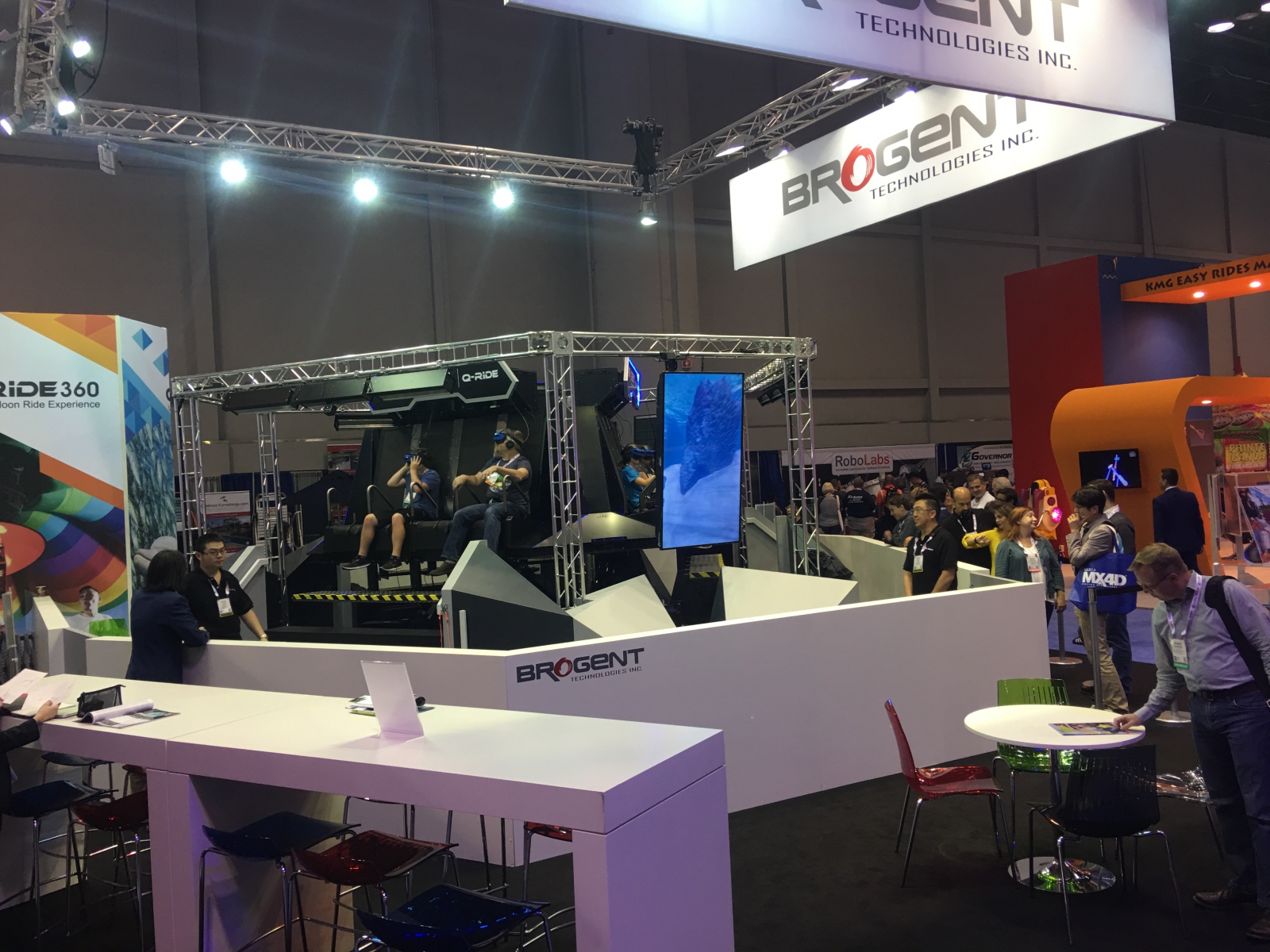 In the meantime, Brogent's i-Ride Flying Theatre, awarded "Europe's Best New Rides" in the European Star Award 2017, received a number of inquiries during the exhibition. While at IAAPA, Brogent signed a contract with the developer of Mexico's theme park. i-Ride is expected to be set up by the end of 2018 in Mexico's vacation destination, Cancun. Brogent's CEO, C.H. Ouyang, states the i-Ride Flying Theatre in Germany is currently the largest flying theatre in Europe. Since its opening in June 2017 till now, there has been over two million visitors. This has influenced other top theme parks around the world becoming interested in Brogent's i-Ride flying theatre. C.H. Ouyang said is not just a honor for Brogent, it is also recognition of MIT quality.
During the four days in IAAPA Attractions Expo 2017, potential customers around the world came one after another to make appointments with Brogent to learn more about Brogent's products. The Brogent team are optimistic about the business development, and have confidence there will be a number of Brogent products around the globe.