29th May, 2017, Brogent and Australian production company Cutting Edge celebrated the lensing ceremony event for their latest ride film production effort. The Director of Taipei Economic and Cultural office in Brisbane, Queensland state government officials and Brisbane city government officials all witnessed the start of the cooperation between Brogent and Cutting Edge to produce a flying theater ride film in Australia.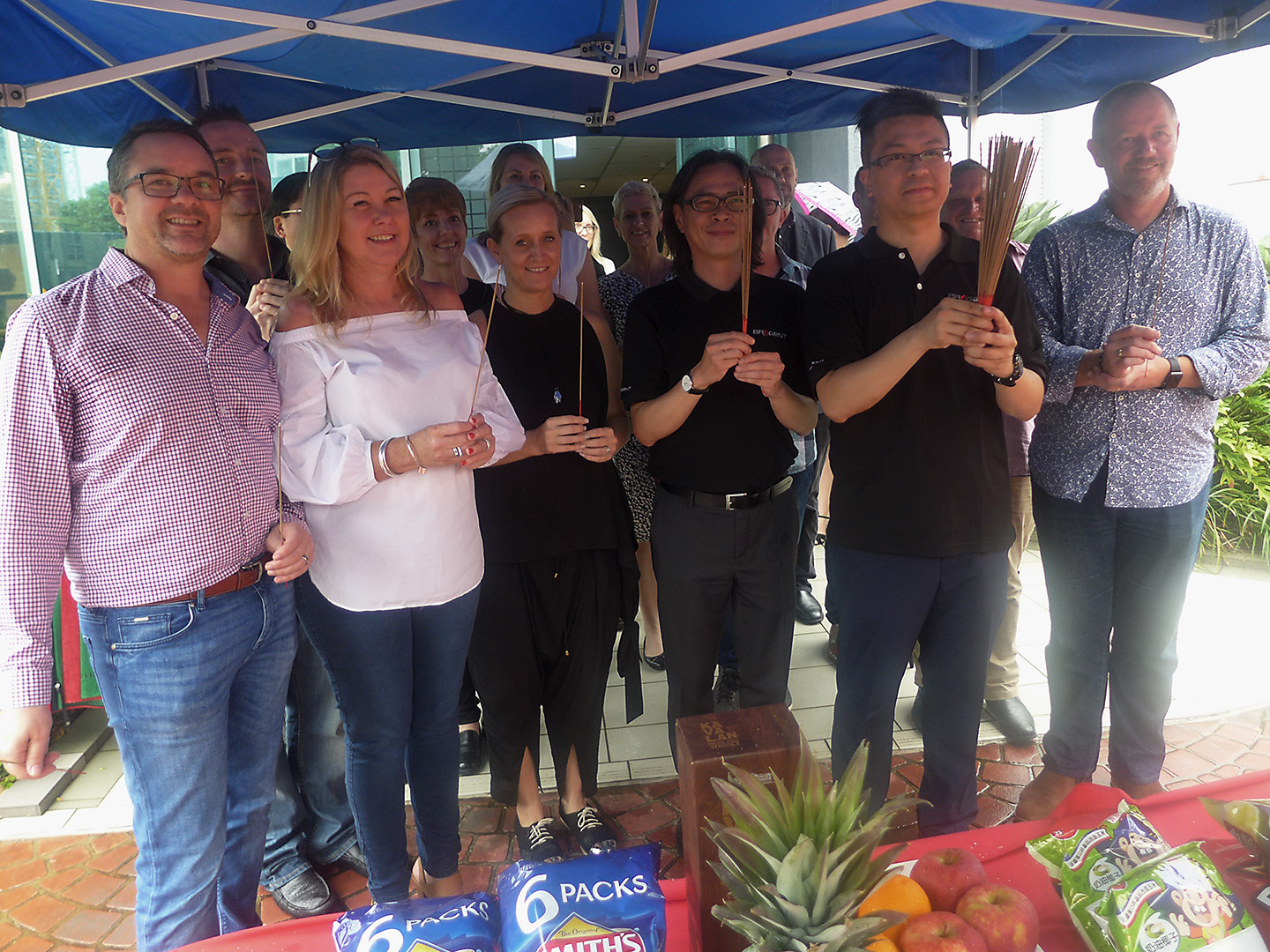 Brogent had been invited last November by Brisbane's mayor Graham Quirk and after a feasibility study and several visits and meetings with the governments of Queensland state and Brisbane city Brisbane's South Bank Parklands was chosen as the location for a new flying theater project.
Apart from that, the Director and staff of Taipei Economic and Cultural Office in Brisbane helped to connect the project initiators with new partners under the "New Southbound Policy". End of March the "Brisbane Mayor's Tourism Summit" was held in Brisbane city and Brogent representatives were invited as one of only two parties from Asia. TJohn Aitken, CEO of Brisbane Marketing and Krista Adams, Chairman for Finance and Economic Development of Brisbane City Council, praised Brogent's innovative Flying Theatre is the new tourism product Brisbane needs and welcome Brogent's investment on build the first southern hemisphere first flying theatre in the city of Brisbane
Brogent's production partner Cutting Edge is very experienced in commercial production and has done a lot of other television productions as well. With Cutting Edge's film content and Brogent's flying theater solution, a wide worldwide audience can experience the feeling of a panoramic free flight.