After successfully launching our first iOS game, Ninja Guard, in early 2012, we developed and launched another iOS lifestyle application, 9s Weather HD, in order to provide portable device users' with better handy smart weather information.
9s Weather HD is a weather application equipped with both useful weather information and splendid UI. It brings users a brand-new user experience. Through the brilliant 3D graphic design, precise weather contents, and the splendid iPad display, 9s Weather HD performs the stunning vivid UI which makes weather application more pleasant than ever.
9s Weather HD was especially announced on the "Earth Day 2012" to express our deep concern and regards for the global environment and climate changing via these grand Nature beauties.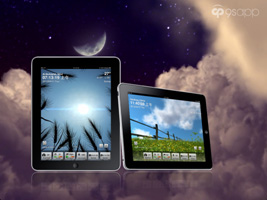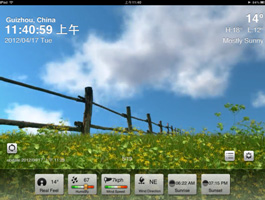 Users are very welcome to go downloading 9s Weather HD at the
App Store
, and enjoy the smart daily weather and a well-planned day.
For more information and the latest news, please keep an eye on our website continually or visit our blog at
9sApp
, thank you.