Matching government's new southbound policy, Brogent planned to invest in Brisbane and bring i-Ride flying theater to Australia
December 02, 2016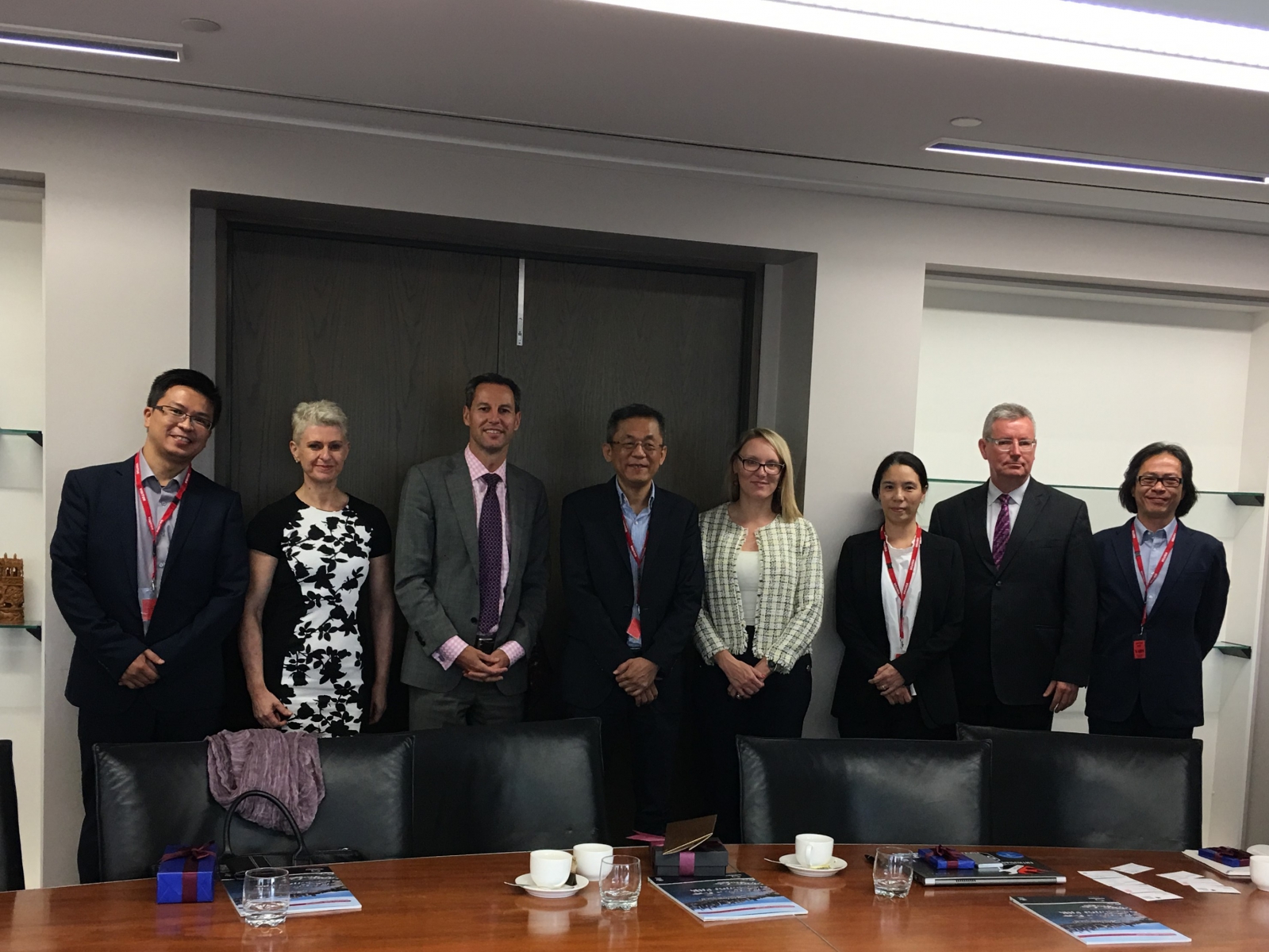 During 2016 Global Harbor Cities Forum in Kaohsiung, mayor Graham Quirk of Brisbane visited Brogent and experienced i-Ride, mayor Quirk praised the innovative attraction and Brogent's efforts on city tourism promotion via its highly entertaining i-Ride Flying Theater; mayor Graham invited Brogent to explore investing in Brisbane.
Assisted by Trade and Investment Queensland Taiwan Office, Queensland Tourism Investment Unit and Brisbane Marketing, Brogent visited Brisbane twice in November to learn about Queensland and Brisbane's future developments, connected with local resources, and identified possible partners for bringing i-Ride Flying Theater to Australia. Meanwhile, Taipei Economic and Cultural Office in Brisbane also assisted on connecting Brogent with overseas Taiwanese community in Queensland.
C.H. Ouyang, CEO of Brogent Technologies, stated "aerial cinematography of Australia's breathtaking landscape with i-Ride flying theater will give Australia's visitors a brand new experience; we were deeply impressed by Brisbane's rich cultural environment and the investment-friendliness efforts by Queensland and Brisbane city". Matching Taiwanese government's new southbound policy, Brogent is planning on invest in Brisbane to start building Southern Hemisphere's first flying theater showcasing Australia's unique attraction.
Back to list