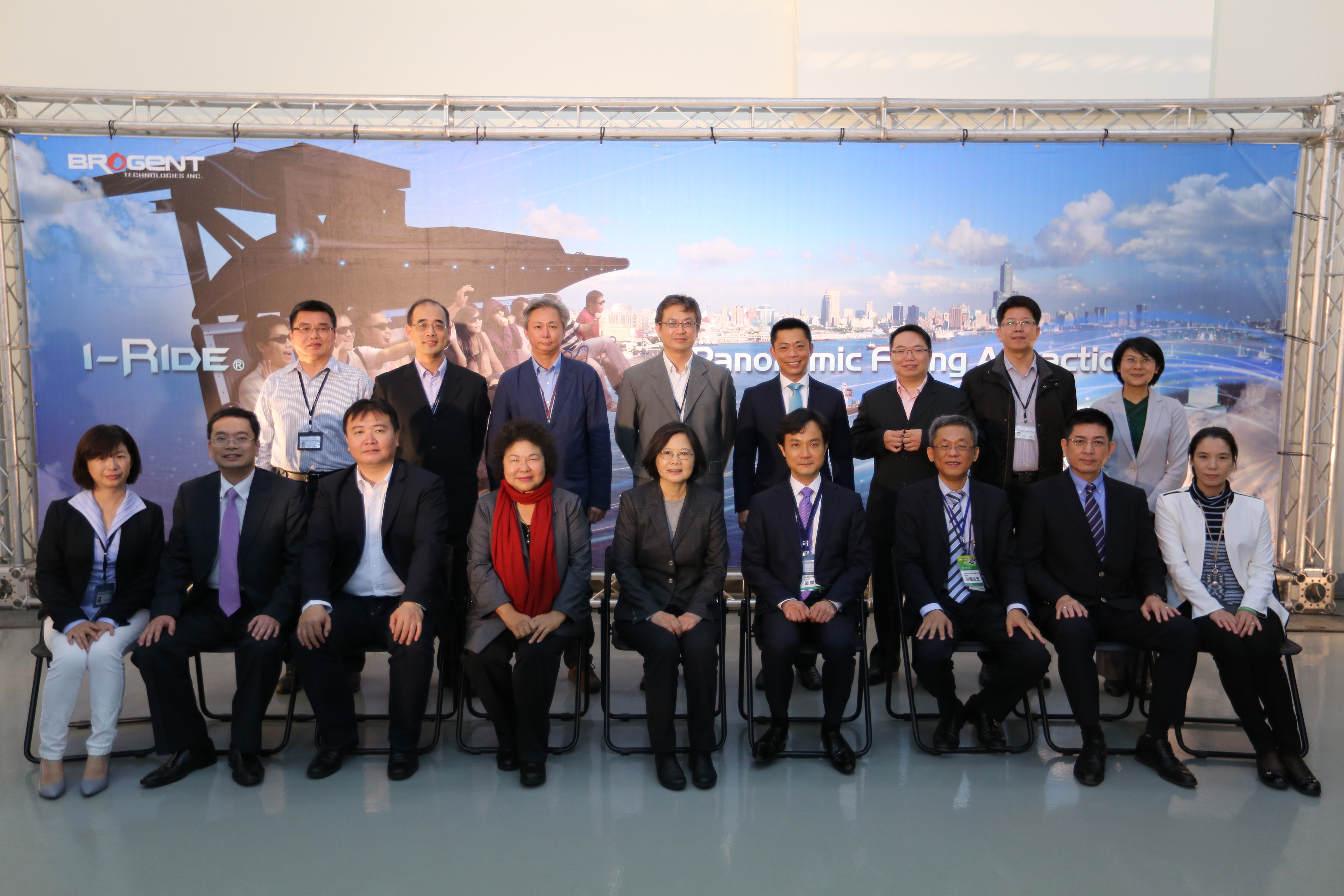 (March 10, 2016)During an industry tour Tsai Ying-wen, President-elect of the Republic of China, visited Brogent Technologies at Kaohsiung Software Technology Park on Thursday. After experiencing Brogent's popular i-Ride panoramic flying attraction and an informal exchange with the Brogent management team, Tsai participated in a closed door forum with members of the Kaohsiung digital content and software industry.

Chairwoman Tsai expressed her confidence in Taiwan's strength in software development. She added that the experience of i-Ride panoramic flying attraction convinced once again of the high capacity of Taiwan's industry in this field.Tsai pointed out that one of the central focusses of the new government strategy will be the support of software-hardware-integration, because seamless integration is a prerequisite to make innovative products like the i-Ride, which is very important to strengthen the competitiveness of Taiwanese companies in the market.Although software and digital content and motion base technology are now primarily used in entertainment and education, there is potential in a lot of other industries like medical and engineering.

There is a lot of reason to believe that the Kaohsiung software and digital content industry will play an important role in all those fields.Tsai believes that the key for success in this industry is digital innovationand that the software and digital content industry is one of the major drivers of the country in general and Kaohsiung in particular tomake Taiwan one of the leading players in in the VR field. She promised that the new government will support Kaohsiung and make sure that even more companies enter the field to create a strong and competitive local industry cluster.