【Brogent Technologies, Taipei / 2009.12.17】
Brogent Technologies Inc. known for its embedded multimedia and 3D software solutions to the Mobile/Hand-held devices industry announced the new dynamic GUI on Consumer Internet Device today. With the expertise of UI design on mobile devices, Brogent turns the user interface richer and more visualization featured than end user could have ever known before.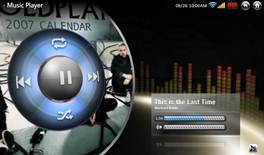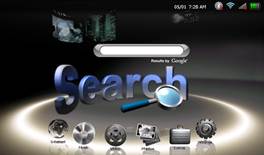 "In the highly competitive portable device market, manufacturers and network operators keep constantly finding additional value creating and differentiating elements to persuade consumers to select their brand instead of others. UI is absolutely becoming a vital part of the success since it will directly influence the purchase decisions and satisfaction during use." said C.H. Oyang, the CEO of Brogent.
UI is the very last-minute cosmetic layer needing to be driven by highly graphical and logical design on which user experience is essential. To support these increasing demands from different type of customers, Brogent ceaselessly improves itself on the innovative design and system integration capabilities based on not only Brogent's owned UI Development Tool but also others in the main stream (e.g. Silverlight, Android).
In the current Brogent 3D UI, it can display 3D transition effects pretty smoothly by take the strong advantages of 3D graphics and multimedia acceleration enabled ARM platform. It provides a high stability and low power-consumption environment for running a complex 3D content.
To explore more about Brogent 3D Graphical UI solutions, please go to www.brogent.com
About Brogent
Brogent Technologies, Inc. is a leading software company in Taiwan, which provides software-based solutions for multimedia technologies for the Internet, telecommunication, and consumer electronics markets. As a rare software design company located in Kaohsuing City, the company has established its great reputation in multimedia content designing (3D animation, web design, CD title, game, e-learning, etc.) and innovative technology providing for device manufacturers, ISPs and end users.